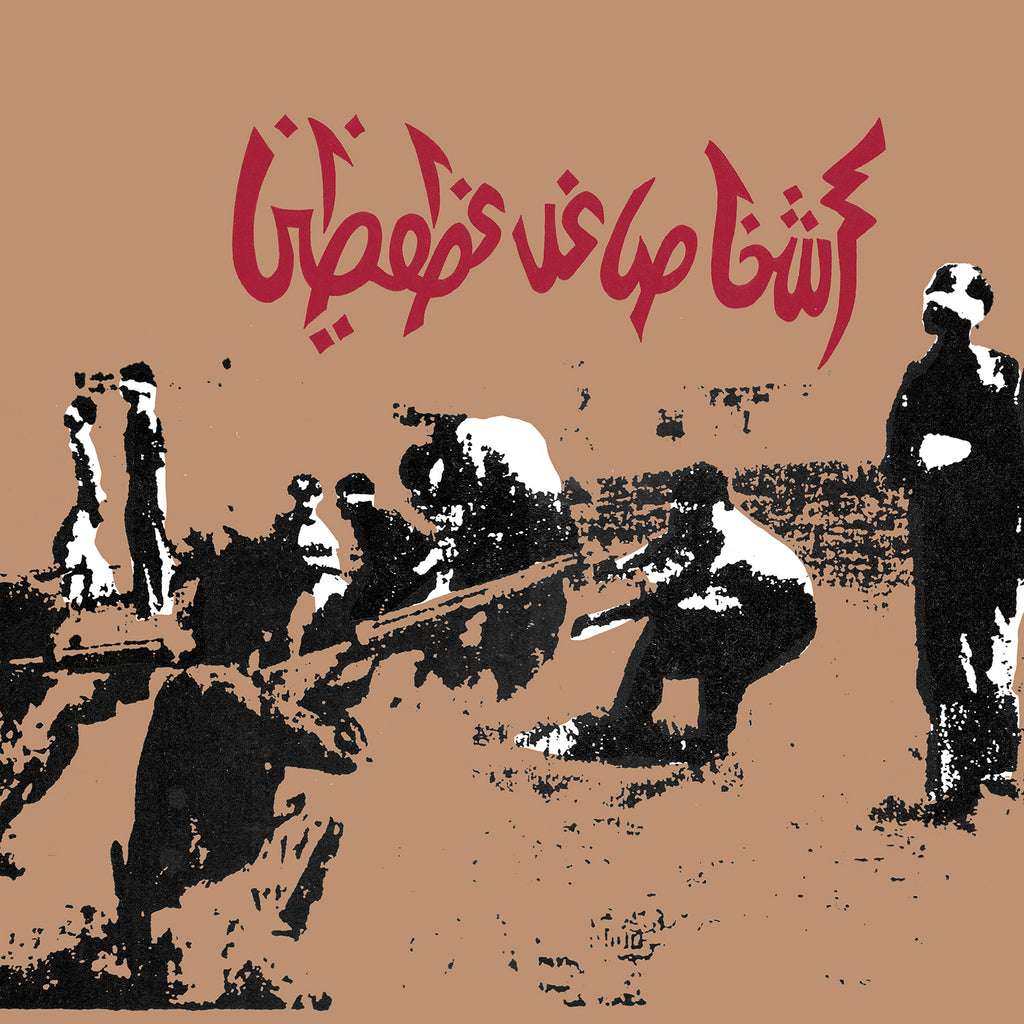 Savage Republic Tragic Figures Expanded (2-LP)
Savage Republic: Tragic Figures (Expanded 40th Anniversary Edition) Natural Clear Letterpress Cover 2LP-Set Real Gone Music Webstore Exclusive LIMITED TO 300 COPIES. Letterpress cover was printed by Bruce Licher using the original photo-engraved printing plates and linoleum blocks used on the original edition 40 years ago.

Savage Republic: Tragic Figures (Expanded 40th Anniversary Edition) (Red Vinyl Edition) 2LP-Set Regular Version
Welcome to the world's first (and only) post-punk-industrial-trance-psychedelic-surf album! The fact that it took us so many adjectives to describe Tragic Figures lets you know just how unique of an album it is. Sure, there are echoes of other artists, like krautrock legends Can, post-punkers Public Image Limited (Savage Republic opened for PiL on their 1982 West Coast dates), avant-garde guitar players like Glenn Branca and Rhys Chatham, scrap metal industrialists Einstürzende Neubauten, and Bay Area sludgecore nihilists Flipper—but really, this unlikely product of (mostly) UCLA undergrads sounds like no other record before or since. And only adding to Tragic Figures' mystique are its graphics, which displayed band co-founder Bruce Licher's trademark letterpress printing and featured a UPI photo of rebels getting executed in Kurdistan, the ghostly images sharing space with a red lettering that gave the album's title in script that roughly translated "tragic figures" into Arabic (which, in turn, had the unexpected effect of drawing more Iranian and Middle Eastern people to their shows)! Tragic Figures wasn't just a bold musical statement; it was an objet d'art in its own right.

For its 40th anniversary edition, we at Real Gone Music worked with Bruce Licher to preserve and expand on the magical, talismanic quality of the initial release. The original album has been remastered from the original tapes by Mike Milchner at Sonic Vision, while both the CD and LP editions both boast an extra disc of largely unreleased rehearsal recordings taped in the bowels of UCLA parking garages, where the band used to practice to take advantage of the extended reverb afforded by all the concrete surfaces (imagine being an unwitting undergrad happening upon this unearthly din coming out of nowhere)! Richie Unterberger's liner notes feature interviews with band members Licher, Philip Drucker, and Jeff Long, and the LP comes with the original cover graphics expanded into a gatefold jacket pressed in heavyweight "chipboard" paper stock. Finally, the LP pressing is in red vinyl limited to 2000 copies. Clear your calendar and set aside a couple of hours to listen to Tragic Figures…you won't end up where you started.
Disc One Side One
1. When All Else Fails…
2. Attempted Coup: Madagascar
3. The Ivory Coast
4. Next to Nothing
5. Exodus

Disc One Side Two
1. Machinery
2. Zulu Zulu
3. Real Men
4. Flesh That Walks
5. Kill the Fascists!
6. Procession

Disc Two Side One
1. Attempted Coup: Madagascar
2. When All Else Fails
3. Kill the Fascists!
4. Real Men
5. The Vampire Bites
6. Next to Nothing Weirdness
7. Thee Three Preserves

Disc Two Side Two
1. Sliding into Arabia
2. As It Was Written
3. Procession (Into the Light)
4. Exodus